<![if !vml]>
<![endif]>
<![if !vml]>
<![endif]>
| | |
| --- | --- |
| GET YOUR TICKETS BEFORE THEY SELL-OUT! | |
Time is running out to purchase tickets for our upcoming event: 2nd Annual Nebula Dance Lab Fundraiser & Party! . There are a limited number of tickets available, so get your tickets before they are gone!
---
I WANT TO ATTEND
I CANNOT ATTEND BUT I WANT TO DONATE
EVENT DETAILS
Nebula Dance Lab 2nd Annual Fundraiser & Party!!
Event:

This on-site fundraiser is a party sure to be an afternoon to remember! Including:
Live music

Silent Auction including items such as restaurant gift cards, hotel stays, wine baskets, and more!

Sneak peak performances of new works by resident choreographers Devyn Duex and Emily Tatomer, performed by the professional dance company.

Food and drinks

And great atmosphere provided by DNA Imagery
All the proceeds go toward supporting Nebula Dance Lab's efforts to support dance arts in our community and communities at large. Be a part of this amazing professional company in its first years and make history as Nebula continues to gain momentum in its dedication to developing itself as a prominent professional modern dance company.
Nebula is a 501c3 organization, all donations are tax deductible to the full extent of the law.

About Us:

Nebula Dance Lab is Santa Barbara's newest professional modern dance company. Officially founded in 2010, Nebula debuted its first show 'Clair-Obscur' at Center Stage Theater in January 2012. The debut show premiered successfully showcasing two new works by resident choreographers Emily Tatomer and Erin Martinez.
Nebula also had success with its outreach/education platform in 2011 partnering with Everybody Dance Now! and various preschools in Santa Barbara such as 1st Presbyterian Early Childhood Center to bring dance performance and exploration to kids/teens. Additionally, Nebula guest performed at NECTAR as well as the SB Birth Center's fundraiser in October of 2011.
Taking only a short week off the company has been back in the studio creating two new works by choreographers Devyn Duex and Emily Tatomer for their world premiere in September 2012 at Center Stage Theater. In addition to the company show Nebula has been working diligently to showcase their new works leading up to the big premiere, such as guest performance at Center Stage Theater's fundraiser Savory & Sweet, guest performance at Fusion Dance Company's show in June at CST, MixMatch festival in LA in August, and more!
Passionate about continuing to strengthen the outreach/education platform they have been scheduled for additional opportunities with 1st Presbyterian Early Childhood Center, and Everybody Dance Now! in the coming months.
Nebula would like to thank it's amazing support network including IM=X Pilates, Strategic Incentives, Harold & Carol Wheeler, MassMutual Financial, Fidelity Investments, Pensionmark Retirement Group, and many more! Additionally, Nebula would like to thank the Santa Barbara Community Arts Grant Program and Center Stage Grant Funds for their continued support of this project.
We look forward to you joining our support network and moving this organization forward for years to come!

Thank you,

Devyn Duex, MBA
Founder/President & Artistic Director

<![if !supportLineBreakNewLine]>
<![endif]>
THANK YOU TO OUR SPONSORS
---
What: The Very Lonesome Boys Bluegrass Show
Where: St. Marks In The Valley, 2901 Nojoqui Avenue, Los Olivos, CA
When: Saturday, July 7th, 8:00 PM
Visit: http://www.bluegrasswest.com/tickets.htm for advance Tickets: $15.00
Peter Feldmann, "Santa Barbara's voice of bluegrass", will continue his celebration of 50 years in the music by appearing with his band The Very Lonesome Boys at St. Marks In The Valley, 2901 Nojoqui Avenue, in downtown Los Olivos, California on Saturday evening, February 18th at 8:00 PM.
The program will feature bluegrass standards, songs of the West, classic fiddle tunes, and a number of 1920s-30s country songs adapted to the bluegrass format. Peter Feldmann and the Very Lonesome Boys perform a wide variety of music, primarily in "traditional" bluegrass style, heavily influenced by old time Appalachian string music. Their repertoire ranges from Elizabethan-era ballads to Appalachian songs and breakdowns; from country blues to modern bluegrass and beyond. The band is widely recognized as one of the best in California.
Tickets, priced at $15.00, are available on-line at BlueGrassWest.com and at The Book Loft, 1680 Mission Drive in Solvang. Doors open at 7:30 PM. Suggested donation at the door is $15.

David West, Tom Lee, Peter Feldmann & Blaine Sprouse
[ click here for hi-res photo ].
A singer and multi-instrumentalist with many years' performing experience throughout California and the West, Peter Feldmann has been presenting bluegrass, folk, string band, and related musics since the early 1960's, and is known as the founder of the Santa Barbara Old Time Fiddler's Convention, and the original Bluebird Café in Santa Barbara, a music club highly influential on the Southern California Music scene. Peter's tribute CD to Uncle Dave Macon, "Grey Cat On The Tennessee Farm", was named to the nation's Top Ten Bluegrass albums of 2005 by Dave Ryoko of the the Chicago Tribune. In 2008, Peter was awarded "Music Legend Award of 2008" by the Topanga Banjo/Fiddle Contest organization of greater Los Angeles.
The Very Lonesome Boys band includes bassist Tom Lee, veteran of the Cache Valley Drifters and The Bluegrass Cardinals, The banjo duties are ably handled by record producer David West (Play Ball Productions), known also for his song writing and engineering skills, and Blaine Sprouse, master bluegrass fiddler, formerly with Bill Monroe, Jimmy Martin, Jim & Jesse, and many other great bluegrass bands will preside on fiddle. The band has performed throughout Southern and Central California at festivals, clubs, and college concerts.
Visit: http://www.BlueGrassWest.com/press.htm for photos and further information.
Mark Your Calendars and Tell All Your Friends

The French Festival is Just A Month Away!

to get all the latest updates on the Festival.

Visit the FrenchFestival.com for complete details on the entertainment, food and fun!

We want to thank all of our sponsors who are helping to make the French Festival possible:





<![if !supportLineBreakNewLine]>
<![endif]>

Contact Information

Nathan Quinney
805-963-8198

751 Paseo Nuevo

Santa Barbara, CA
Spirit of '76 Association
FOR IMMEDIATE RELEASE
Santa Barbara to Celebrate July 4th with 50th Annual Parade and Concert
Santa Barbara, California – June 18, 2012 – The all-volunteer Spirit of '76 Association will share a major milestone with Santa Barbara residents and guests this year as it presents its 50th annual 4th of July Parade. The theme of this year's parade is "The Gift of Individual Liberty." The events of the day will celebrate Liberty and its place in the heart of America.
"Liberty is the essential quality of a free person who is dependent upon no other," says Paul Lamberton, President of Spirit of '76. "A founding principle of the American Revolution is that every man and woman is to be as free as possible from external control over his or her life and property. Our nation's history contains many shining examples of those who struggled to increase our Liberty, those who used their Liberty toward great achievements, and those who defend our Liberty."
The parade will take place on Wednesday July 4, 2012. The grand march begins at 1:00 p.m. at Micheltorena Street and proceeds down State Street to Old Town Santa Barbara, concluding at Cota Street. Potential participants are invited to contact Spirit of '76 at Spirit_1776@yahoo.com.
Later that day, Spirit of '76 and Santa Barbara Music Events will present the annual Independence Day Concert at the Santa Barbara Courthouse Sunken Gardens. The concert will take place after the parade (Wednesday July 4th), at 4:00 p.m.. It will be open to the public and there will be no admission charge. The Santa Barbara County Historic Courthouse is at the corner of Anacapa Street and Anapamu Street. Bring chairs, blankets and a picnic dinner.
Classical concert pianist Bryan Tari will be the Event Director and Coordinator of all musical acts in the 4th of July concert. Tari has performed on stages, television, and radio throughout the world, including at the opening ceremonies of the 1984 Summer Olympic Games in Los Angeles.
"We are very excited to have Bryan Tari directing the concert this year," Lamberton said. "He is a highly respected Santa Barbara artist who will help make this beloved annual event more memorable than ever." The event, a long-running favorite of locals and visitors, will once again fill the Sunken Gardens with the sounds of traditional music celebrating America's Independence Day. It will feature prominent musicians from the community, including artists from The Music Academy of the West.
The public is invited to visit http://spiritof76sb.org/ for more information about this year's 4th of July celebration as details evolve. Spirit of `76 is a non-profit organization. The group is non-partisan and non-political.
Paul Lamberton
Lamberton_1776@yahoo.com<![if !supportNestedAnchors]><![endif]>
<![if !vml]>
<![endif]>
POETIC JUSTICE PROJECT

presents

PLANET OF LOVE

Directed by Molly Williams Stuckey, with music by The Beatles

When a misfired alien from the Planet of Love lands in the middle of a prison yard show, he thinks he's in Heaven and the inmates are angels. Hilarity ensues in this comedy that shows prison like you've never seen it. Written by Deborah Tobola, music direction by Mark Stuckey, with a cast of formerly incarcerated actors.

For more information, visit http://poeticjusticeproject.org/

TIMES: Friday, June 22 at 7:00 pm

Saturday, June 23 at 2:00 pm and 7:00 pm

TICKETS: $20 general, $15 students and seniors,

$10 groups of 10 or more

All seating is general admission. All ticket sales are final at the time of purchase. There are no refunds or exchanges.

For more information Call (805)-963-0408 or

June 30th

VENTURA IMPROV COMPANY

presents

INSTANT KARMA
IMPROV COMEDY

TIMES: Saturday, June 30, at 8:00 P.M.

TICKETS: $15.00 general

All seating is general admission. All ticket sales are final at the time of purchase. There are no refunds or exchanges.

For more information Call (805)-963-0408 or

July 1st

LOOKING THROUGH THE WINDOWS

Nate Lane

with Ejé Lynn-Jacobs

Santa Barbara native singer/songwriter Nate Lane previews his debut CD/album Looking Through the Windows along with the project's musical producer and arranger, Eje Lynn-Jacobs, and their five-piece band. Local favorite Reid Spencer will open the show, which will last about an hour and a half in its entirety.

Come join us to celebrate this triumph with an afternoon filled with compelling performances of the original music followed by a CD release party at the El Paseo restaurant.

Hold on to your ticket stubs to enjoy the Mexican buffet and open bar at the El Paseo restaurant, 813 Anacapa St. after the performances.

Mark your calendar for July 1st, 2:00 to 6:30 for an afternoon of great music, food, drink and fun. We're going to have a blast and would love you to join us on this Sunday leading up to the Fourth of July.

TIMES: Sunday, July 1, at 2:00 pm

TICKETS: $28.50 general (includes after-party at El Paseo restaurant )

All seating is general admission. All ticket sales are final at the time of purchase. There are no refunds or exchanges.

For more information Call (805)-963-0408 or

July 7th

Santa Barbara Festival Ballet

presents

Fairy Tale Dreams

TIMES: Friday, July 6, at 11:00 am & 1:30 pm

TICKETS: $15 general $10 children under 10

All seating is general admission. All ticket sales are final at the time of purchase. There are no refunds or exchanges.

For more information Call (805)-963-0408 or

July 7th

GOLETA SCHOOL OF BALLET

presents

DANCE CAMP PERFORMANCE

TIMES: Saturday, July 7, at 2:00 pm

TICKETS: $15.00 general

All seating is general admission. All ticket sales are final at the time of purchase. There are no refunds or exchanges.

For more information Call (805)-963-0408 or

Be a Center Stage Theater Star!

CST Box Office Hours

Wed-Fri, 12-5
and one hour before each performance

Tickets are also available online.

Center Stage Theater (CST) exists to provide a professional, affordable, and accessible performing arts venue for Santa Barbara. Located in the heart of the downtown arts and cultural district, Center Stage encourages works that celebrate new artists and the cultural diversity of our community. The theater strives to create an environment where people of all ages and levels of expertise can participate in a hands-on experience as artists, technicians and audience members.

Center Stage Theater is funded in part by the Organizational Development Grant Program using Funds provided by the City of Santa Barbara in partnership with the Santa Barbara County Arts Commission.

Contact Information

Nathan Quinney
Center Stage Theater

805-963-8198

751 Paseo Nuevo

Santa Barbara, CA

LOCATION AND DIRECTIONS

Center Stage Theater is located in Paseo Nuevo Center, upstairs at the intersection of Chapala and De la Guerra Streets, Santa Barbara, California.

Take Highway 101 to Carrillo Street, exit and turn toward the mountains (northbound turns right, southbound turns left). Proceed to Chapala Street (fourth light) and turn right. Proceed 1-1/2 blocks and turn left into either of two entrances to Paseo Nuevo. Park near the elevator, or proceed to roof-level parking.

<![if !supportMisalignedColumns]>
<![endif]>
Los Angeles-based violinist/conductor Alexander Treger is preparing for a performance of Taiwanese composer Tyzen Hsiao's Violin Concerto with the Torrance Symphony Orchestra on Saturday, June 16.

Watch him discuss this Los Angeles premiere with Daniel Kepl.

P.O. Box 60006

Santa Barbara, California 93160-0006

805-964-5460
Hello friends, don't forget about classes in Son Jarocho at the Casa de la Guerra this summer! See below for more from proyectoJAROCHO. Happy Summer!!
Learn to play Son Jarocho
Join us to explore the rich rhythms and melodies of Son Jarocho, a vibrant musical tradition from the state of Veracruz on Mexico's eastern coast.
Learn to play the jarana jarocha, the donkey jaw (yes, it's real), the marimbol, and the songs and stories that are part of this living tradition. You'll be surprised at how quickly you're able to make beautiful music as part of the group.
We provide all the musical instruments.
All ages welcome.
When and where:
Wednesdays, 6:30 to 7:30 P.M. At Casa de la Guerra, 9 E. De la Guerra St. Santa Barbara, CA
$5 per class
Multi-class punch cards available 10 classes: $45
Do you need more information? call us at (805) 636-3803 or pococmijangos@gmail.com or just show up
No previous musical experience necessary
About proyectoJAROCHO
proyectoJAROCHO is dedicated to sharing the vibrant music and dance tradition known as son jarocho from the state of Veracruz on Mexico's eastern coast. Son jarocho reflects the synthesis of Mexico's African, Spanish and indigenous influences in a tradition that continues to thrive among current generations. The ease of learning son jarocho makes it an excellent introduction to music.
The essence of son jarocho is expressed in an event known as a fandango, a festive encounter where musicians gather around a tarima or wooden platform upon which dancers take turns. The fandango model serves as a tool to teach children and adults to play, sing and dance. It is an inclusive space where all are welcomed to participate in an accepting and energized environment.
proyectoJAROCHO explores the rich rhythms and melodies of son jarocho using the jarana (an eight string guitar-like instrument), the quijada de burro (donkey jaw), tarima (wooden dance platform) and marimbol (large bass thumb piano). Instruction includes an overview of the construction of son jarocho stringed instruments carved from a single block of wood. Led by experienced musician and instrument maker in the son jarocho tradition, Jorge Mijangos.
June 14, 2012
Santa Barbara Symphony's Online Newsletter Op #78

Subscribe to the 2012-2013
60th Anniversary Season

<![if !supportLineBreakNewLine]>
<![endif]>


Celebrate our 60th Anniversary by joining us for what promises to be the most exciting season ever.

2012-2013 Season Highlights

Rachmaninoff: Concerto #2

Beethoven: Symphony #5

Saint-Saens: Organ Symphony

Mozart: Sinfonia Concertante for Violin and Viola

Stravinsky: Firebird Suite with State Street Ballet

Bernstein: Symphonic Dances from West Side Story
Vivaldi: The Four Seasons

Mahler: Symphony #2 "Resurrection"

Full 7-concert or Flex 4-concert series subscriptions available


Call Symphony Office at 805-898-9386 to subscribe. Subscribers receive exclusive benefits, including flexible ticket exchanges and 20% discount on additional single tickets. First-time new subscribers also qualify for a discount rate!


Click here to view the 2012-2013 season calendar
Click here to view or download the season brochure

Reminders for current subscribers

Renewal Deadline: June 15, 2012

The subscription renewal deadline is Friday, June 15, 2012 to retain your current seats. If you have not renewed, please call the Symphony office at 805-898-9386 or email SBSTickets@thesymphony.org

If you have renewed already...


Thank you so much! You will be receiving your tickets in the mail this September.

If you renewed with a seat change or if you are a new subscriber...


You will be notified this summer between July 1st and August 31st of your new seat assignment. If you will be out-of-town or traveling during this time period, please contact the Symphony office and let us know the best way to reach you.

Paksy Plackis-Cheng appointed 2012-2013 Symphony Board President

2012-2013 Board President Paksy Plackis-Cheng (L) with Executive Director David Grossman

The Santa Barbara Symphony Orchestra Association is pleased to announce Paksy Plackis-Cheng as its 2012-13 board president.

Plackis-Cheng will assume her duties on June 1 throughout the symphony's 60th anniversary season. Immediate Past President Stefan Riesenfeld will continue to serve as a board member.

The Symphony's 2012-13 officer appointments also include Arthur Swalley, vice president; Gene Sinser, treasurer; David Chernof, M.D., secretary; and Janet McGinnis, counsel.

"I salute Maestro Kabaretti, the orchestra, staff, board and countless volunteers for their passion and dedication, which has provided a solid foundation for the Santa Barbara Symphony to achieve great heights," Plackis-Cheng said. "I thank the symphony patrons, donors and community partners for their support to help build a special symphony in a special community."

Initially drawn to the Santa Barbara Symphony via the Santa Barbara Youth Symphony, part of the symphony's education and outreach programs, Plackis-Cheng is especially pleased to see the Santa Barbara Symphony's Music Education Suite becoming even more robust and accessible to thousands of children each season in Santa Barbara County.

To continue reading the full article, click here.

Season Opening with André Watts

<![if !vml]><![endif]>
October 20-21, 2012
Saturday 8pm
Sunday 3pm

Granada Theatre

1214 State Street

Nir Kabaretti

Conductor


Featuring

Piano


Pre-Concert Talk

Ramón Araїza's FREE "Music Behind the Music"

One hour before subscription concerts

Saturday evenings 7-7:30pm

Sunday matinees 2-2:30pm


Programming

Emma Lou Diemer: Santa Barbara Overture

Beethoven: Symphony #5 in C minor, Op. 67

Rachmaninoff: Piano Concerto #2

Buy Tickets

Subscribe: 805-898-9386
Full 7-series or Flex 4-series subscriptions now available

Individual tickets on sale in September 2012

Ralphs Community Contribution Program


<![if !supportLineBreakNewLine]>
<![endif]>

Buy groceries and help out the Santa Barbara Symphony

If you shop at Ralphs, register and link your Ralphs REWARDS Card online, and every time you swipe your card at checkout, Ralphs will donate a percentage of your purchase to the Santa Barbara Symphony. It's an easy way to help out the Santa Barbara Symphony!

Click here for directions on how to register and link your Ralphs REWARDS Card.

Did you know?

Subscribers, don't forget to renew! The subscription renewal deadline is June 15, 2012

Welcome new board member, Jon Greenleaf!

Where is Maestro Kabaretti this month? He will be conducting several performances with

Theatre du Capitole

in Toulouse, France.
Our Operations & Artistic Administration Director, Susan Anderson, received an exciting opportunity to tour with the

Youth Orchestra of the Americas (YOA)

in Chile later this month. She will be on the five week tour alongside YOA Music Director

Carlos Miguel Prieto

, who was our past guest conductor in March 2012!
Dear Community,
You are invited to two EPIC events at Ayni Gallery, 216 State St. this week:
Change the GAME NIGHT, THURSDAY 7-9pm.
Both events are Enlivening, Participatory, Inspirational and Community enhancing.
Change the GAME NIGHT Thursday, June 21, 7-9pm. Community board games. fun & free
Every 3rd Thursday we laugh with Perpetual Commotion, Apples to Apples, Reverse Charades, etc., etc..
and celebrate everyone's birthday, especially those born in the month. In this spirit of frivolity, everyone wins.
All are invited to activate their own Ayni Currency Gift Notes, to prime the pump of giving what we love
to give to the community that we love. www.AyniCurrency.com
<![if !vml]>
<![endif]>
SEE ALL SCHEDULED EVENTS AT AYNI GALLERY AT
http://www.aynigallery.com/AyniGallery.com/Newsletter.html
Click to view this email in a browser
---

---
size=1 width="100%" noshade style='color:#777777' align=center>
They say in life, change is the only thing you can count on. This of course applies to LoaTree as well. We are in the midst of more clearly defining the Loa Brand into the lifestyle and consulting aspects of our company. As part of this rebranding, you'll notice that our newsletters will focus more on stories, profiles of better world living, and LoaTree events. We hope you enjoy. Our growing consulting practice for better world companies and organizations will take on a new face in the months to come as well.
Stay tuned, for there are good things blooming! And thanks again for all of your support.
-David
---
size=1 width="100%" noshade style='color:#777777' align=center>
LoaTree Stories:
<![if !vml]>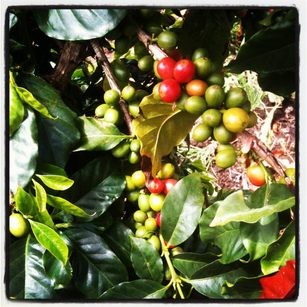 <![endif]>18 Degrees Out of Latitude: Coffee in the Goodland
by Rachel Hommel
An early morning coffee buzz usually starts with a long line, shouted orders, and watered down caffeine illusions. The actual profile of the coffee bean has been masked by a charcoal like "roast," leaving us coffee drinkers chained to the likes of Starbucks and Peet's. Yet there is hope in our very own backyard. (Read More)
UCSB's Environmental Affairs Board turns 20 Years Old
By Jenna Ryan
(editor's note..EAB had a profound influence on the creation of LoaTree!)
Ask EABers through the decades to describe UCSB's Environmental Affairs Board (EAB) and their faces light up. Anyone involved can tell you that although the approaches to activism through the terms have ebbed and flowed, the camaraderie, community, and commitment to sustainability have remained the cornerstones of the student organization. (Read More)
<![if !vml]>
<![endif]>The McCune Foundation: Harnessing the Power of Community
By Jenna Ryan
It takes a village, and we aren't the only ones who know that. The McCune Foundation is dedicated to fostering social capital within communities — in other words, they've figured out this game is about playing like a team….(Read More)
<![if !vml]>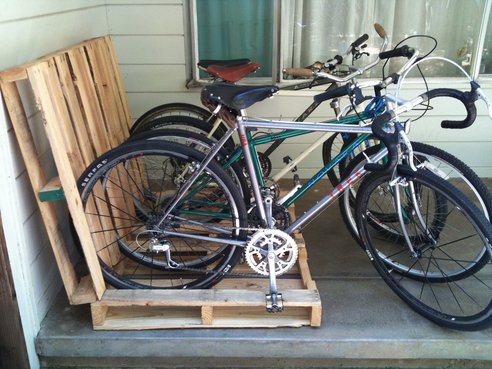 <![endif]>Things Loa Loves: Do It Yourself
By Jenna Ryan
1. Make a roof-top water heater for less than $60.
2. Make a recycled bike rack out of discarded pallets.
3. Create a chicken coop with recycled materials (yes, beer cans as shingles) for under $40.
---
size=1 width="100%" noshade style='color:#777777' align=center>
LoaTree Events:
<![if !vml]>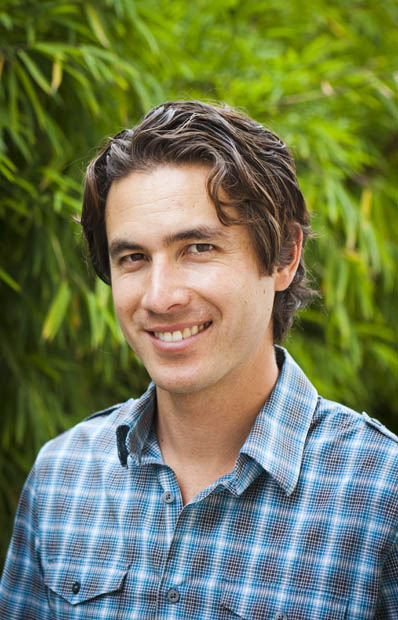 <![endif]>"Driving on Sunshine" by Michael Chiacos at the next SB Green Drinks, TODAY, June 19th 2012, 6:00PM – 8:00PM at the SYNERGY Business and Technology Center.
Learn how to 'drive on sunshine' with electric cars in Santa Barbara. One of the leading experts on electric cars, Michael Chiacos, will be our featured speaker.

Michael Chiacos leads the Community Environmental Council's transportation program, where he focuses on encouraging alternative transportation and a transition to more fuel efficient and alternative fueled vehicles.
LoaTree is the host of this event.
Save the Date: SOL Food Festival, Saturday, September 29th at Plaza Vera Cruz Park.
The 3rd Annual SOL Food Festival planning is well underway. Last year we hosted nearly 7,000 people, 80 exhibitors, two dozen educational workshops and presentations, and some of the best sustainable, organic, local food available. If you are interested in sponsoring or exhibiting at SOL Food this year, please contact eric@loatree.com. We are proud to again partner with the Foodbank of Santa Barbara County on this special event.
LoaTree is the production & marketing partner for the SOL Food Festival.
<![if !vml]>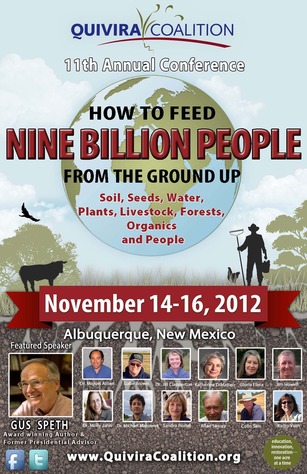 <![endif]>Save the Date: 11th Annual Quivira Coalition Conference: How to Feed 9 Billion People from the Ground Up. November 14 – 16, 2012.
Join us in Albuquerque, New Mexico for an incredible line-up of scientists, policy makers and influencers as we examine one of the most pressing issues of our time – how to feed 9 billion people sustainably. Keynote speaker is award winning author and former presidential advisor, Gus Speth.
LoaTree is the marketing partner for this event.
Personnel Moves:
We welcome aboard food writer Rachel Hommel, photographer Matt Perko and former intern who has now transitioned to Program Associate at LoaTree, Kiyome Okikawa. We bid farewell to longtime Loa intern Ted Barthell.
Special Thanks:
Finally, we wanted to thank and congratulate our amazing intern crew, all of whom just graduated from UCSB: Oisin Lewis, Jenna Ryan, and Rachelle Avila. You have all become an incredible part of the LoaTree family and we look forward to working with you through the summer.
Have a great summer everyone!
David, Eric, Kiyome, Matt, Jenna, Rachelle, Rachel and Oisin.
---
Santa Barbara Contemporary Arts Forum is calling all artists!
From Dusk 'til Drawn Artist Call - Deadline for registration is July 6.

From Dusk 'til Drawn: 24-Hour Drawing Rally will commence at 6 pm on Friday, July 20 and finish on Saturday, July 21 at 6 pm.
Register to draw! Join us at CAF and draw for any period of time throughout the 24 hours. Free and open to all ages! (Prior registration required to draw.)

Working artists will draw side-by-side with dabblers and future artists, providing a unique laboratory for sharing, creating, and participating in a community art experience. All drawings will be sold to the public and proceeds will be divided among the drawers and CAF. There will be a reception to celebrate the artists' efforts and show off the remaining artwork on Sunday, July 22, 4-6 pm.

Free to draw with registration by July 6 (all ages welcome, space is limited). Priority registration for CAF members.
Contact Nicole at admin@sbcaf.org to register.
For more information visit sbcaf.org or call: (805) 966-5373 x102
$5 general admission to attend the event and purchase artworks.
Show your membership card and receive free admission.

Location:

<![if !vml]>
<![endif]>

CAF | 653 Paseo Nuevo, Santa Barbara, CA 93101 | Paseo Nuevo Shopping Center Upper Arts Terrace | sbcaf.org | p: (805) 966-5373

MichaelKate Interiors and Gallery Presents:

HOW SOON IS NOW? Art reception, 5-8 pm - Friday, June 29th.

Christa Lyons, Erik ReeL, Francis Scorzelli. Laurie MacMillan

The public is invited to join us for an evening of art and festivities featuring incredible paintings by four distinguished artists whose improvisations and practicality shed light on the issues affecting contemporary art today.
This show highlights non-figurative work that invites the viewer to participate in the art experience by viewing paintings that are potentially as expansive as the art world itself.
The public is invited to join us for new paintings, a conversation with the artists moderated by Dug Uyesaka, refreshments, and a no-host bar.
Please come to MichaelKate, from 5-8pm on Friday, June 29th.

Buyers preview from 5 - 6pm with special "we pay the sales tax" options available.

The exhibit runs through Sunday August 5th.
MichaelKate Interiors and Gallery, 132 Santa Barbara St., 93101, Curated by Brad Nack. Info: 805-963-1411

<![if !vml]>
<![endif]>
<![if !vml]>
<![endif]><![if !vml]>
<![endif]><![if !vml]>
<![endif]>
@aestheticamag Enter the Aesthetica Art Prize #painting #sculpture #installation #photography www.aestheticamagazine.com/artprize
For more information about the Art Prize, see below!
The Aesthetica Art Prize is a celebration of excellence in art from across the world and is hosted by Aesthetica Magazine, an internationally recognised art and culture publication. With a portfolio of prizes including a place in the Aesthetica Art Exhibition in 2013, editorial coverage in Aesthetica Magazine, publication in the Aesthetica Art Anthology and up to £1000 in cash, the Prize is an excellent opportunity for artists at all stages of their careers to share their art with a discerning worldwide audience and raise their profile in the international art scene.
Four shortlisted artists and four student artists will be selected for exhibition in spring 2013. Artists working in across all disciplines are welcome to submit work and the categories for entry are as below:
<![if !supportLists]>- <![endif]>Photographic & Digital Art
<![if !supportLists]>- <![endif]>Three Dimensional Design & Sculpture
<![if !supportLists]>- <![endif]>Painting & Drawing
<![if !supportLists]>- <![endif]>Installation & Performance
Entry costs £15 and permits the submission of two pieces into any one category. There are no age requirements for the Aesthetica Art Prize and no formal qualifications needed. Art does not need to have been exhibited previously, nor do previous exhibitions preclude your work from selection; however, work submitted must be available for an exhibition in the Spring of 2013.
The deadline for entry is 31 August 2012.
Please visit http://www.aestheticamagazine.com/artprize.htm for more information and to enter today!
If you have any questions please don't hesitate to contact me via email at helena@aestheticamagazine.com, or by calling 01904 629137.
Kind Regards,
Helena Culliney
Marketing
Aesthetica Magazine
PO Box 371
York, YO23 1WL, UK
(+44) (0) 1904 629 137
Connect with Aesthetica on Facebook | MySpace | Twitter
Keep up to date with arts and culture news on the Aesthetica blog at aestheticamagazine.blogspot.comDaily | Twitter | Facebook | ASFF | Pinterest
I do hope that you will be interested in supporting the Aesthetica Art Prize but if you would prefer to be removed from my contacts please click here to let me know.
<![if !vml]>
<![endif]>
Summer Session 2012
Visit the studios of five outstanding Santa Barbara area artists with coordinator Rose Thomas. Class meets at the Schott Center for a brief overview of the artist and their work, then carpools to a new studio each week.
June 30th - July 28th, 9:30 -11:30 a.m.
$70.00 fee
Please register online through SBCC Continuing Education or in person at the Schott or Wake Center.
Santa Barbara City College Continuing Education Division
Alice F. Schott Center
310 W. Padre Street, Santa Barbara, CA 93105-4366
PHONE: 805-687-0812
Selmer O. Wake Center
300 N. Turnpike Rd., Santa Barbara, CA 93111-1931
PHONE: 805-964-6853
This session's participating artists include: Dane Goodman, Whitney Abbott, Hank Pitcher, Maria Rendon, and Jill Sattler. Don't miss this unique opportunity to spend time with these inspiring artists.
Sylvia White Gallery
1783 East Main Street
Ventura, California 93001
Gallery Hours: Wednesday-Saturday 11-5
805.643.8300
www.ARTADVICE.com
Hello Art Makers and Art Lovers;
As often happens, I am delighted with the results of hanging the new show, "Someday I'll Take Art." We finished hanging last evening in time for dinner, and I was tickled. The plein air paintings from Sheryl Knight's painting class are so lovely. Good teaching added to already competent painters..... Voila!....a great wall to view!
The Collage wall of Karen Browdy and students always pleases...It engages so easily. Karen has a C Gallery weekend retreat coming up in September...3 spaces left.
My drawing class on Wednesday mornings offers some endearing fowl, landscapes exploring pastel stroking, highlighted by Carole Patton's watercolors, when she was our guest artist.
My own work, abstract and minimal, offers a meditative panel. I'm happy with it....the start of a series. The "judge" is only whispering. The "song" is louder than the "judge."
There are some surprises, not the least of which is Sharon Tate's bold, wildly colored, contemporary swirling figures. In April we had focused on the "Contemporary Figure."
Finally, always unique and thoughtful, Albert McCurdy's wood block sculptures fill the pedestals. They're soothing and playful!
Come and see! The opening is tomorrow, Saturday, June 16th from 4-6pm. Stop in for a glass of wine and a nibble. Your invite is attached.
Maybe you'll be thinking, "Someday, I'll take art." Connie
The C Gallery
PO Box 907/466 Bell Street
Los Alamos, CA 93440
805-344-3807
<![if !vml]>
<![endif]>
ONE NIGHT STAND 2012
200 Artists, 1 Night Only
SANTA BARBARA:  Where will you be on the evening of August 11th?  If you're an art lover, collector, or artist chances are you will be enjoying a One Night Stand at Gallery 27 in downtown Santa Barbara. One Night Stand (ONS) is an art lovers' dream and an annual fundraiser for Art From Scrap.  At ONS over two hundred 9" x9" works of art will be exhibited for one night only on August 11, from 6:30 to 9:30 pm.
Contemporary artists from around the country have been personally invited to contribute artwork in all mediums. The list of artists who have accepted the ONS challenge grows daily.  Jesse Alexander, Eric Beltz, Pamela Enticknap, David Florimbi, singer/songwriter Jack Johnson, John Nava, and Nicole Strasburg have contributed their work for what promises to be the art event of the year. To keep an eye on the growing list of artists participating in ONS, visit onenightstandafs.com. 
One Night Stand has an element of surprise; none of the artwork in the show will be identified.  Artist's names will be revealed only after their artwork is purchased. Each work of art will be sold for $200.00 with the proceeds benefiting Art From Scrap.  The evening includes a Silent Auction, festivities, food, and music.
Hot ticket entry will be at 6:30 and regular admission at 7:00 pm.  Last year's ONS was such a huge success that ONS 2012 will be held in an expanded area of Gallery 27 and check in at the door will be expedited.
Early Entry and General Entry tickets to One Night Stand are available online at onenightstandafs.com, onsite at Art From Scrap, and by calling (805) 884-0459 x17.  General Entry to the event is $25.00 and $30.00 at the door.  Hot tickets will be $100.00 early sale and $125.00 at the door. If you are interested in Special Package Purchases, and Sponsorship Opportunities, call Melissa Brooks at (805) 884-0459 x17. 
While this may be your first One Night Stand, we guarantee you will feel great the next morning, knowing that your generosity has helped to support environmental education and the arts …. and Art From Scrap will have the utmost respect for you!

About Art From Scrap: Art From Scrap is Santa Barbara's Environmental Education and Art Center.  The Art From Scrap Green Schools Program reaches over 14,000 children yearly, through lessons and field trips covering the topics of Natural Resources, the 3 R's, Composting, Water Quality, and School Gardens.   The AFS Reuse Store and Art Programs encourage kids and adults to rethink the way they view "discarded" materials and to seek creative solutions for their reuse through Art Workshops, Birthday Parties, free art activities at many community events, and exhibitions at the AFS Gallery.
CONTACT: Melissa Brooks
PHONE: (805) 884-0459 extension 17
EMAIL: devo@artfromscrap.org
Art From Scrap
302 East Cota Street
Santa Barbara, CA
93101