Visual Arts
Art Lovers!
<![if !vml]>
<![endif]>
The County Art Commission's Channing Peake Gallery at 105 E. Anapamu St., Santa Barbara, in collaboration with the Downtown Organization and neighboring art venues, is excited to present 1st Thursday, an evening of art and culture in Downtown Santa Barbara. On the first Thursday of every month, participating downtown galleries will stay open in the evening to offer free access to art in a fun and social environment. The next 1st Thursday will be Thursday, July 5th. Plan on joining all the fun…
Enjoy an evening of culture by strolling the Historic Arts District's 30-plus participating venues. These venues will offer special programming such as artists' receptions, music, demonstrations, lectures, wine tastings, and of course, an array of artwork. As you wander between galleries, take in the live musical performances and interactive exhibits outside on State Street.
<![if !vml]>
<![endif]>Printmakers: 19th Annual Juried Exhibition, will be open from 5-8pm and offer an exciting, evening with award-winning printmakers. Participating will be:  Karen Brown, David Graves, Karen Schroeder and Sara McCook-Woodburn.
In addition, printmaking "Docents" will be on hand to explain any questions you may have about the many printmaking techniques employed by today's printmakers. Wander around, ask questions, and see even more magical prints.
In addition to visiting our venue, be sure to explore the other participating venues. Listings of the specific programming offered at each gallery and descriptions of all public performances and interactive exhibits are available at www.santabarbaradowntown.com. Make the Historic Arts District the place to be on Thursday nights! Mark your calendars and join us Downtown for 1st Thursday on July 5th. Visit www.sbartscommission.org
______________________________________________________________________________________________________________________________________________________________________________________________________
 summer'nstuff   recent work by  dug uyesaka
july 5 – september 5, 2012
opening reception – first thursday, july 5th, 5 – 8pm
The Project-Fine Art Zone
740 state street, suite #1 (de la guerra plaza)
santa barbara, ca 93101
theproject-fineartzone.com
805.895.7759
gallery hours: thursday, friday, saturday: 11am – 6pm
sunday: 12 – 6pm
The Project-Fine Art Zone is a collaborative non-profit art gallery owned and operated by nine local female artists.
The gallery benefits GIRLS INC. of greater Santa Barbara by donating 20% of all sales to their organization, Girls Helping Girls.
<![if !vml]>
<![endif]>
Thursday, July 5
Forum Lounge: Uppur Bunk, Quest
5 pm Happy Hour: Wine provided by La Tour Wine Merchant and music by Warbler Records & Goods
7 pm Performance
Uppur Bunk, Department of Future Fortunes, 2012,
Performance, Courtesy the Artists
Patrick Melroy, Katy McCarthy, and Samantha Fretwell from Uppur Bunk Collaborative Art Space will orchestrate an experimental performance that humorously merges the art world with the digital gaming world. At CAF, guests will wander through an interactive art experience progressing through the game by gathering tokens and talismans along their journey to the upper echelons of the art world.

Attendees are invited to view UCSB MFA 2012 Exhibition: Headgear for Tony before the performance, between 5 and 7 pm.

Following the performance at CAF, Uppur Bunk hosts Afterparty, a second dynamic art event held at their space in Goleta, Friday, July 6 from 8 to 10 pm. more
ADMISSION IS FREE
Support for Forum Lounge 2011-2012 is generously provided by:



Forum Lounge is presented in association with:

Deadline to register to draw: July 6
Contact Nicole at admin@sbcaf.org to register

From Dusk 'til Drawn: 24-Hour Drawing Rally will commence at 6 pm on Friday, July 20 and finish on Saturday, July 21 at 6 pm.
Register to draw! Join us at CAF and draw for any period of time throughout the 24 hours. Free and open to all ages! (Prior registration required to draw.)
Working artists will draw side-by-side with dabblers and future artists, providing a unique laboratory for sharing, creating, and participating in a community art experience. All drawings will be sold to the public and proceeds will be divided among the drawers and CAF. There will be an artist reception to celebrate the artists' efforts and show off the remaining artwork on Sunday, July 22, 4-6 pm.

Free to draw with registration by July 6 (all ages welcome, space is limited). Priority registration for CAF members.

Contact Nicole at admin@sbcaf.org.

To register or for more information visit sbcaf.org or call: (805) 966-5373 x102.

$5 general admission to attend the event and purchase artworks.
Show your membership card and receive free admission.
Call For Applications
Santa Barbara Contemporary Arts Forum (CAF) is now accepting applications to join our popular Youth Docent Crew (YDC) for our next exhibition, Mario Ybarra Jr.: The Tío Collection. The YDC is a motivated team of local elementary, middle, and high school students leading tour groups through our exhibitions. The YDC is an integral part of our visitor experience, providing new perspectives on art from the youth point of view. YDC members may receive community service credit toward their school requirements and may request letters of reference at the completion of an exhibition cycle. YDC members are also awarded a one-year CAF student membership. more
APPLICATIONS ARE DUE BY FRIDAY, JULY 13, 2012
Questions? Please contact Adrian Catao, Art Outreach Coordinator, at acatao@sbcaf.org or call (805) 966-5373 x103.
<![if !supportLineBreakNewLine]>
<![endif]>
Jon Pylypchuk,
the time to explode is now, 2012, Bronze,
4 1/8 in., Edition of 30
Commissioned by Santa Barbara Contemporary Arts Forum, Courtesy the Artist and International Art Objects




Did you know?
Flights from Wonder artist, Jon Pylypchuk will be showing at the upcoming Sydney biennial! the time to explode is now by this highly collectible artist displays Pylypchuk's characteristic style, combining the cuddly and the pathetic. At just over 4" tall, and made of solid bronze, this high-quality artwork is a wonderful addition to any collection, or makes a great gift. These sculptures are selling quickly! Get yours today! Edition of 30.
Archive sale and benefit at Marcia Burtt Studio
July 6–22, 2012
A special sale to benefit the Environmental Defense Center. Great prices to benefit a great cause.
Featuring paintings and prints by Marcia Burtt, Anne Ward, Michael Ferguson, Marilee Krause and Patricia Doyle.
For more information please contact
cynthia@marciaburtt.com

MARCIA BURTT STUDIO
517 Laguna, Santa Barbara, CA 93101
805 962-5588
www.artlacuna.com

HOURS 1-5 Thursday through Sunday
Attached:
Marcia Burtt, "Ebb Tide," 10x18 inches, acrylic
Marilee Krause, "Cliff Top," w/c & pastel, 6.5×13.5 inches
<![if !vml]>
<![endif]>
Opening Reception
Sunday, July 5, 5-8 pm
as part of Santa Barbara's 1st Thursday
Art at the JCC is hosting a juried art show for the Santa Barbara Art Association (SBAA). Paintings in a mix of media and genres will be submitted by SBAA members to be judged for excellence. Those chosen will exhibit at the Bronfman Family Jewish Community Center Gallery July 5-Sept. 25, 2012. Judges include Frank Goss, owner and operates Sullivan Goss - An American Gallery.
Artist and collector Eli Luria launched Art at the JCC in 1999 to provide high-caliber, strongly-themed exhibits for the Santa Barbara community. The exhibit openings often feature gallery talks and panels with artists, curators and collectors that draw lively crowds.
The Santa Barbara Art Association's first exhibition was in June 1952 at the Faulkner Gallery's reopening after the war. Started by a few of the local artists with the mission to present free art shows and encourage art in the community, they have sponsored over 500 shows at venues around town with a rich diversity of art in various media. SBAA now has 545 members, including painters, printmakers, mixed media artists, sculptors, ceramists, fused glass makers, and jewelers. SBAA is celebrating its 60th anniversary this year.
At the Bronfman Family Jewish Community Center,
524 Chapala Street, Santa Barbara, 93101
805-957-1115 www.jewishsantabarbara.org
Sponsored by the Jewish Federation of Greater Santa Barbara
Gallery Hours Monday-Thursday 9-5; Friday 9-3:30
Please call to make sure the art gallery is open as we sometimes host private events in that room.
http://www.jewishsantabarbara.org/artatthejcc.aspx
1) Artwork selected for Santa Barbara Mayor's Office
Juried by Santa Barbara Arts Collaborative
Opening Reception: July 5th, 5 - 6 pm
showing July 5 through October 5, 2012
Featuring: Bacon Wallet multimedia by Thomas Neale
view online: http://www.thomasnealestudio.com/
2) SBAA Show at the Jewish Community Center in Santa Barbara
Juror: Frank Goss, Sullivan Goss Gallery
Opening Reception: July 5th, 2 - 4 pm
showing July 5 through September 27, 2012
Featuring: Dancing in Venice oil on canvas by Thomas Neale
If you can make it, see you there!
3rd Annual From Dusk 'til Drawn: 24-Hour Drawing Rally
Community Event and Fundraiser: Friday, July 20, 6 pm - Saturday, July 21, 6 pm
Santa Barbara Contemporary Arts Forum - FREE TO DRAW with registration by July 6
Artist Reception: Sunday, July 22, 4-6 pm
Sign up today and register to draw with artists of all ages. Artists may draw for any length of time throughout the 24 hours. Prior registration is required to draw.
CAF is pulling an all-nighter for this 3rd annual, 24-hour drawing marathon. Artists work side-by-side with dabblers, providing a rare drawing laboratory for creating, participating in a community-wide art experience. Draw next to local contemporary art luminaries such as Phillip Argent, Jane Callister, Penelope Gottlieb, and Keith Puccinelli as well as students, community leaders, and others! All drawings will be sold to the public at one of four price levels ($25, $75, $150, and $300 plus tax) and proceeds will be divided among the participants and CAF. Drawing is broadly interpreted and artists of all disciplines, skill levels, and ages are encouraged to join us.

Celebrate the event with an artist reception and take advantage of the opportunity to purchase remaining artwork on Sunday, July 22, 4-6 pm. Prospective drawers may sign up for any length of time throughout the 24 hours and must contact Nicole Biergiel at admin@sbcaf.org to register by July 6. For more information visit sbcaf.org or call: (805) 966-5373 x102.
Event Committee: Bryan Berge, Nicole Biergiel, Karla Blancas, Adrian Catao, Amy Funahashi, Saul Gray-Hildenbrand, Kimberly Hahn, Brett Harrison, Sophie Leddick, Stevie Mason, Warren Schultheis, Johnny Troyna, and Portia Van Wingerden
Support for this event is provided by Casa Magazine, City 2.0, The Daily Sound, DJ Color Map, The Graphic Vendor, The Handle Bar, Montecito Messenger, Renaud's Patisserie & Bistro, Santa Barbara Independent, Santa Barbara News-Press, and Trader Joe's.
Santa Barbara Contemporary Arts Forum, 653 Paseo Nuevo, Santa Barbara, CA 93101
_<![if !vml]>
<![endif]>
"Ancient Greek Architecture in Sicily"
A Lecture by Dr. Allan Langdale
Friday, July 13, 2012 at 7:00 pm
Architectural Foundation of Santa Barbara
The Architectural Foundation of Santa Barbara is pleased to announce a lecture by art and architectural historian Allan Langdale, Ph.D. on Friday, July 13 at 7:00 pm. Professor Langdale will present an illustrated talk on "Ancient Greek Architecture in Sicily". There will be a suggested donation of $10.00 at the door.
This lecture will survey the remarkable architectural legacy of the ancient Greeks on the island of Sicily. People may be surprised to know that many of the best preserved Greek temples are in Sicily rather than in what is today the country of Greece. We'll visit such sites as Syracusa, Agrigento, Segesta, and Selinunte, and examine Greek temple building and quarrying techniques as practiced by the ancients.
Allan Langdale teaches art history at UC Santa Cruz and works as a guide and lecturer on Zegrahm Expeditions small ship cruises in the Adriatic, the Black Sea, the Eastern Mediterranean Sea, the Red Sea, and the Indian Ocean. He is an expert on the colonial architecture of the Venetians and of the art and architecture of Cyprus. He has recently published an archaeological and architectural guidebook to the region of northern Cyprus. He is also the writer and co-director of the award-winning architectural documentary film 'The Stones of Famagusta: the Story of a Forgotten City'.
The Architectural Foundation is located in the historic Acheson House at the corner of Garden and East Victoria Streets in Santa Barbara, with the entrance on Garden Street.
Pictured is the cathedral of St. Lucia in Ortigia, Sicily, incorporating the ruins of the 5th century BCE Temple of Athena.
Additional images are available upon request. Press Contact: Nancy Clare Caponi.
Architectural Foundation of Santa Barbara
229 East Victoria Street
Entrance on Garden Street
Santa Barbara, CA 93101
805-965-6307
<![if !vml]>
<![endif]>
Marc Normand Gelinas East Coast l West Coast: Architectural Watercolors
July 16 - August 31, 2012 at Architectural Foundation Gallery
Artist Reception: Friday, July 20, 5-7 pm
1st Thursday Reception: August 2, 5-8 pm
The Architectural Foundation of Santa Barbara is proud to present "East Coast l West Coast: Architectural Watercolors" by Marc Normand Gelinas, on display from July 16 to August 31. You are invited to attend a festive opening reception for the artist on Friday, July 20 from 5-7 pm, hosted by Merryl Brown Events.
With a contemporary take on a traditional subject, Marc Normand Gelinas reveals the beauty of historic residential architecture through his luminous watercolors. Working on full half-sheets of watercolor paper, he presents unusual angles and viewpoints of buildings. In certain works, deep shadows convey a sense of isolation experienced by the dwelling's inhabitants. However, the artist's innate talent for classicism imbues these compositions with a serene beauty. Gelinas gracefully controls the watercolor medium with an impressive technique and incredible accuracy. He captures the specific time of day through shadows and reflections, with exquisite moodiness. Telephone wires strung between buildings symbolize communication with the outside world. In some cases scaffolding reveals the need to repair these aging edifices. Focusing on the upper front stories of residential architecture, these structures have a strong presence that implies a narrative for the occupants. Gelinas draws connections between the East Coast and the West Coast through his personal exploration of similar architectural styles found in both regions.
An interior designer by profession, Marc Normand Gelinas grew up in an artistic family. At the age of 17, the American Watercolor Society displayed one of his paintings and he has been a watercolorist ever since. The artist studied with Bob Pomfret, a student of John Pike, and the maritime painter Daniel Gelinas was his great uncle. Gelinas is an honors graduate of the acclaimed Pratt institute in New York City, where he earned a BFA in Interior Design.
The Architectural Foundation Gallery is located in the historic Acheson House at the corner of Garden and East Victoria Streets in Santa Barbara, with an entrance on Garden Street. Gallery hours are Tuesday through Friday from 9 am to 2 pm, or by appointment. Additional images are available upon request. Please call 805-965-6307 for more information. We look forward to seeing you!
Architectural Foundation
229 East Victoria Street
Santa Barbara, CA 93101
805-965-6307
Museum of Ventura County
100 East Main Street, Ventura, CA 93001                      
Museum Throws "Arty Party" For Its Westside ArtWalk
Featured Artists: Dianne Bennett & Studio Channel Islands Art Center
Join a free "Arty Party" at the Museum of Ventura County, to celebrate their selected ArtWalk artists Dianne Bennett and the Studio Channel Islands Art Center. The party is on Saturday, July 21 from 5:00-8:00 p.m. with live music by Gypsy Death Star and We Govern We. No host bar is available.
During Ventura's free Westside ArtWalk on Saturday July 21 from noon to 8:00 p.m. and Sunday, July 22 from noon to 5:00 p.m., meet resident artists of Studio Channel Islands Art Center during their special exhibition and sale in the museum pavilion and plaza. Among those participating are Rich Brimer, Pat Richards Dodds, Karin Geiger, Carol Henry, Tracy Jones, Maggie Kildee, Shelly Moore, Lucia Grossberger Morales, Sherron Sheppard, Judy Winard, and Marion Wood.
Visitors will also meet Dianne Bennett at the museum during ArtWalk weekend. Her exhibition, One Time, One Place: Retablos by Dianne Bennett, continues until August 19.
Go to www.studiochannelislands.org for information about Studio Channel Islands Art Center; for museum information go to www.venturamuseum.org or call 805-653-0323. The all-volunteer Westside ArtWalk is a weekend of coordinated exhibits, sales, artist demonstrations and events at galleries, studios, and other venues. To learn more, go to www.westsideartwalk.org for details.
_
What Are Your Possessions Worth?
Find Out At Museum's
Appraisal Day On August 14!
You'd never part with your grandmother's necklace, but do you secretly want to know what it's worth? Have you downsized and now have no room for your great garage sale finds? Then come to the Museum of Ventura County's Appraisal Day on Tuesday, August 14, where you can get a verbal auction estimate of worth from the experts at Bonhams & Butterfields. The event hours are 10:00 a.m. to noon, and 1:00 to 3:00 p.m., in the museum's Martin V. and Martha K. Smith Pavilion, 100 East Main Street in downtown Ventura.
The cost is $10 per item for non-members and $5 for members (memberships will be available for purchase at the door). There is a limit of 5 items per person, although a china piece representing a set is considered one item. First come, first served; no appointments are available. There is usually a wait outside, so it is advised to bring a hat or sunscreen.
Estimates are given in the following categories only: Asian art; books and manuscripts; California, American & European paintings; furniture & decorative art; fine jewelry & timepieces; and fine prints. For further information contact Robin Woodworth, Director of Development at (805) 653-0323 ex 309, or development@venturamuseum.org.
________________________________________________________________________________________________________________________________
FILM
UCSB Arts & Lectures and the Santa Barbara County Arts Commission
present
A FREE Summer Movie Series
<![if !vml]>
<![endif]>
Robots! Space Aliens! Body Snatchers!
Classic Science Fiction Films on the 1950s
Wednesdays at 7:30 pm in UCSB Campbell Hall
&
Fridays at 8:30 pm under the stars at the Santa Barbara County Courthouse Sunken Garden
click here for info. and to see trailers: https://artsandlectures.sa.ucsb.edu/Films.aspx
FREE film screenings begin Friday, July 6 and run consecutive Wednesdays at 7:30 p.m. at UCSB Campbell Hall and Fridays at 8:30 p.m. outside under the stars at the Santa Barbara County Courthouse Sunken Garden through August 24 – in all, 14 evenings of eerie and spectacular summer entertainment. (Note: Due to Old Spanish Days Fiesta, there will be no Friday, August 3 screening.) For outdoor screenings bring blankets, lawn chairs and a picnic.
Get ready for spooky pod people, giant man-eating ants, alien invasions and more! No one will be spared from the chills (and chuckles) elicited by these eight treasured movies, which have inspired countless filmmakers and spawned numerous remakes.
FILM LINEUP:
The Day the Earth Stood Still
Fri., July 6 / 8:30 p.m. / outside at the Santa Barbara County Courthouse Sunken Garden ONLY
(Note: No Wednesday UCSB screening due to July 4 holiday.)
An alien accompanied by a large robot lands on Earth to warn humans about the consequences of their violent ways and increasingly destructive technology. Brilliantly acted and as timely as ever. (Robert Wise, 1951, 92 minutes)
The Thing from Another World
Wed., July 11 / 7:30 p.m. / inside at UCSB Campbell Hall
Fri., July 13 / 8:30 p.m. / outside at the Santa Barbara County Courthouse Sunken Garden
Arctic researchers discover a huge, frozen space creature inside a UFO that has crash-landed, then fight for their lives after it emerges from icy captivity. One of the best sci-fi thrillers of '50s. (Christian Nyby, 1951, 87 minutes)
It Came from Outer Space
Wed., July 18 / 7:30 p.m. / inside at UCSB Campbell Hall
Fri., July 20 / 8:30 p.m. / outside at the Santa Barbara County Courthouse Sunken Garden
No one believes an amateur astronomer's spaceship sighting until people in the desert town of Sand Rock begin disappearing. Based on a story by Ray Bradbury. (Jack Arnold, 1953, 81 minutes)
The War of the Worlds
Wed., July 25 / 7:30 p.m. / inside at UCSB Campbell Hall
Fri., July 27 / 8:30 p.m. / outside at the Santa Barbara County Courthouse Sunken Garden
This Oscar-winning screen adaptation of the classic H.G. Wells novel tells the tale of a devastating alien attack on Earth. How will the human race be saved when even atomic bombs fail to deter the Martian invaders? (Byron Haskin, 1953, 103 minutes)
Them!
Wed., August 1 / 7:30 p.m. / inside at UCSB Campbell Hall ONLY
(Note: No Friday screening due to Old Spanish Days Fiesta event at the Courthouse.)
An atomic test in the desert spawns a nest of giant radioactive ants and federal agents are sent to destroy the deadly colony in the sewers of Los Angeles. One of the first and best of the "creature feature" films. (Gordon Douglas, 1954, 94 minutes)
Invasion of the Body Snatchers
Wed., August 8 / 7:30 p.m. / inside at UCSB Campbell Hall
Fri., August 10 / 8:30 p.m. / outside at the Santa Barbara County Courthouse Sunken Garden
Conformity and paranoia mix in this chilling classic film about a small-town doctor who begins to suspect that his patients may be alien duplicates. One of the most resonant and highly imitated films of the sci-fi genre. (Don Siegel, 1956, 81 minutes)
Forbidden Planet
Wed., August 15 / 7:30 p.m. / inside at UCSB Campbell Hall
Fri., August 17 / 8:30 p.m. / outside at the Santa Barbara County Courthouse Sunken Garden
A starship crew goes to investigate the silence of a planet's colony only to find two survivors and a deadly secret. Based on Shakespeare's The Tempest and starring Walter Pidgeon and Anne Francis and featuring Robby the Robot. (Fred McLeod Wilcox, 1956, 98 minutes)
The Incredible Shrinking Man
Wed., August 22 / 7:30 p.m. / inside at UCSB Campbell Hall
Fri., August 24 / 8:30 p.m. / outside at the Santa Barbara County Courthouse Sunken Garden
When businessman Scott Carey begins to shrink after being engulfed in a mysterious cloud of radiation and insecticide, medical science is powerless to help him. (Jack Arnold, 1957, 81 minutes)
ROBOTS! SPACE ALIENS! BODY SNATCHERS! Science Fiction Film Classics of the 1950s is presented by UCSB Arts & Lectures, Santa Barbara County Arts Commission, Santa Barbara County Park Foundation and the Community Services Department of Santa Barbara County. The series is sponsored by the Santa Barbara Independent, CASA and KCSB 91.9 FM. Films at UCSB are presented with support from the UCSB Summer Cultural and Enrichment Program and the Freshman Summer Start Program.
Admission to all film screenings is FREE. For more information, call UCSB Arts & Lectures at (805) 893-3535 or the SB County Arts Commission at (805) 568-3990.
lynda.com is the 2012-13 season sponsor of UCSB Arts & Lectures
FLYING A STUDIO CENTENNIAL CELEBRATION
Celebrate the 100th anniversary of Santa Barbara's Flying A Studios with a screening of their original silent films, complete with live piano accompaniment by Michael Mortilla! Commentary will be provided by UCSB Professor Dana Driskel and local historian Neal Graffy. A wine and cheese reception will follow.
Saturday, July 7
3-6 p.m.
Pollock Theater, UCSB
Tickets
General Admission: $20, Students with ID: $10.
For information about Group Discounts contact LeeAnne French: lfrench@carseywolf.ucsb.edu.
Program Details
<![if !vml]>
<![endif]>Santa Barbara was once the home to the studio and production operation of a young, aggressive media company whose silent films were screened worldwide. The American Film Manufacturing Company of Chicago, aka The Flying A, arrived in Santa Barbara in July of 1912 and, in only eight years, created over 900 films and became world famous. Prints of Flying A films are scattered worldwide in film archives and personal collections.
The program will include the screening of several "firsts" for Santa Barbara:
First known surviving film to be made in Santa Barbara – Method In His Madness
First known surviving American Film Company film – A Touching Affair
First known surviving Flying A film made in SB – The Vengeance That Failed
Screened for the first time, a 1915 "situation comedy" – To Rent, Furnished
Classic Flying A western romance - The Pilgrim
An audience Q&A will follow the program. A wine and cheese reception co-sponsored by the UCSB History Associates and the UCSB Affiliates will be hosted in the Michael Douglas Lobby at the conclusion of the event. Flying A Studio memorabilia from the UC Santa Barbara Special Collections will be on display in the Lobby throughout the event.
Sponsors
The Carsey-Wolf Center supports research, teaching, and public programming about media. The Center aims to foster the creativity, critical skills, historical understanding and new forms of literacy that students need to be informed citizens of the 21st Century. The UCSB Department of Film and Media Studies is co-sponsoring the event and curating Flying A films from archives worldwide. Event supporters include the UCSB History Associates and UCSB Affiliates.
<![if !vml]>
<![endif]>
<![if !vml]>
<![endif]>
<![if !vml]>
<![endif]>
<![if !vml]>
<![endif]>
MUSIC
<![if !vml]>
<![endif]>
Santa Barbara to Celebrate July 4th with 50th Annual Parade and Concert
Santa Barbara, California – June 18, 2012 – The all-volunteer Spirit of '76 Association will share a major milestone with Santa Barbara residents and guests this year as it presents its 50th annual 4th of July Parade. The theme of this year's parade is "The Gift of Individual Liberty." The events of the day will celebrate Liberty and its place in the heart of America.
"Liberty is the essential quality of a free person who is dependent upon no other," says Paul Lamberton, President of Spirit of '76. "A founding principle of the American Revolution is that every man and woman is to be as free as possible from external control over his or her life and property. Our nation's history contains many shining examples of those who struggled to increase our Liberty, those who used their Liberty toward great achievements, and those who defend our Liberty."
The parade will take place on Wednesday July 4, 2012. The grand march begins at 1:00 p.m. at Micheltorena Street and proceeds down State Street to Old Town Santa Barbara, concluding at Cota Street. Potential participants are invited to contact Spirit of '76 at Spirit_1776@yahoo.com.
Later that day, Spirit of '76 and Santa Barbara Music Events will present the annual Independence Day Concert at the Santa Barbara Courthouse Sunken Gardens. The concert will take place after the parade (Wednesday July 4th), at 4:00 p.m.. It will be open to the public and there will be no admission charge. The Santa Barbara County Historic Courthouse is at the corner of Anacapa Street and Anapamu Street. Bring chairs, blankets and a picnic dinner.
Classical concert pianist Bryan Tari will be the Event Director and Coordinator of all musical acts in the 4th of July concert. Tari has performed on stages, television, and radio throughout the world, including at the opening ceremonies of the 1984 Summer Olympic Games in Los Angeles.
"We are very excited to have Bryan Tari directing the concert this year," Lamberton said. "He is a highly respected Santa Barbara artist who will help make this beloved annual event more memorable than ever." The event, a long-running favorite of locals and visitors, will once again fill the Sunken Gardens with the sounds of traditional music celebrating America's Independence Day. It will feature prominent musicians from the community, including artists from The Music Academy of the West.
The public is invited to visit http://spiritof76sb.org/ for more information about this year's 4th of July celebration as details evolve. Spirit of `76 is a non-profit organization. The group is non-partisan and non-political.
Contact:
Paul Lamberton
DANCE
Come on out and support the arts by attending the Nebula Fundraiser & Party! We are thrilled to showcase a few sneak peeks of our new original works by the professional company, as well as exciting music by DJ Alecio, food, drinks, silent auction, raffle, and more! Additionally, we will be showcasing some of the recent outreach projects we completed and sharing our upcoming events and programs. An afternoon to be remembered, we will see you there! Get your tickets now...see below ;)
---
I WANT TO ATTEND
I CANNOT ATTEND BUT I WANT TO DONATE
EVENT DETAILS
Nebula Dance Lab 2nd Annual Fundraiser & Party!!
Event:

This on-site fundraiser is a party sure to be an afternoon to remember! Including:
Live music

Silent Auction including items such as restaurant gift cards, hotel stays, wine baskets, and more!

Sneak peak performances of new works by resident choreographers Devyn Duex and Emily Tatomer, performed by the professional dance company.

Food and drinks

And great atmosphere provided by DNA Imagery
All the proceeds go toward supporting Nebula Dance Lab's efforts to support dance arts in our community and communities at large. Be a part of this amazing professional company in its first years and make history as Nebula continues to gain momentum in its dedication to developing itself as a prominent professional modern dance company.
Nebula is a 501c3 organization, all donations are tax deductible to the full extent of the law.

About Us:

Nebula Dance Lab is Santa Barbara's newest professional modern dance company. Officially founded in 2010, Nebula debuted its first show 'Clair-Obscur' at Center Stage Theater in January 2012. The debut show premiered successfully showcasing two new works by resident choreographers Emily Tatomer and Erin Martinez.
Nebula also had success with its outreach/education platform in 2011 partnering with Everybody Dance Now! and various preschools in Santa Barbara such as 1st Presbyterian Early Childhood Center to bring dance performance and exploration to kids/teens. Additionally, Nebula guest performed at NECTAR as well as the SB Birth Center's fundraiser in October of 2011.
Taking only a short week off the company has been back in the studio creating two new works by choreographers Devyn Duex and Emily Tatomer for their world premiere in September 2012 at Center Stage Theater. In addition to the company show Nebula has been working diligently to showcase their new works leading up to the big premiere, such as guest performance at Center Stage Theater's fundraiser Savory & Sweet, guest performance at Fusion Dance Company's show in June at CST, MixMatch festival in LA in August, and more!
Passionate about continuing to strengthen the outreach/education platform they have been scheduled for additional opportunities with 1st Presbyterian Early Childhood Center, and Everybody Dance Now! in the coming months.
Nebula would like to thank it's amazing support network including IM=X Pilates, Strategic Incentives, Harold & Carol Wheeler, MassMutual Financial, Fidelity Investments, Pensionmark Retirement Group, and many more! Additionally, Nebula would like to thank the Santa Barbara Community Arts Grant Program and Center Stage Grant Funds for their continued support of this project.
We look forward to you joining our support network and moving this organization forward for years to come!

Thank you,

Devyn Duex, MBA
Founder/President & Artistic Director

<![if !supportLineBreakNewLine]>
<![endif]>
THANK YOU TO OUR SPONSORS

_________________________________________________________________________________________________________________________________________________________________________________________________
THEATER
<![if !vml]>
<![endif]>
The Ojai Art Center
Literary Branch
presents
Paulette Mahurin
offering selections from her new novel
THE PERSECUTION OF MILDRED DUNLAP
read by
Leslie Paxton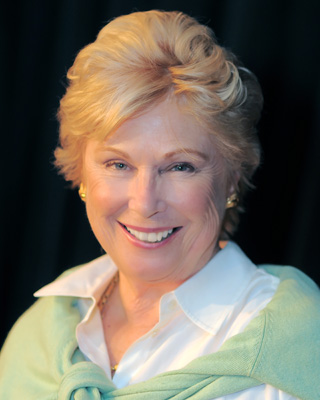 Saturday, July 7th at 2:00 PM
Like many Ojai residents, Paulette Mahurin is an animal lover.
Two months after arriving in Ojai with her husband, Terry, 15 years ago, she rescued a dog that had ticks. One of those ticks bit Mahurin and gave her Lyme disease.
"It was terrible," Mahurin recalls. "It caused chronic fatigue and damaged my heart valves. I was exhausted all the time. But it afforded me the chance to write."

Forced into retirement from her career as a nurse practitioner, Mahurin rediscovered her passion for writing. As she began to feel better, she signed on to Deb Norton's "Freeing the Writer" course and found the inspiration to begin writing a novel.

Now, six years later, she's completed and published her first book, titled "The Persecution of Mildred Dunlap."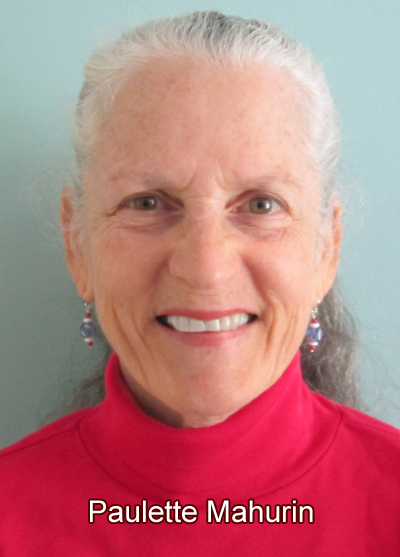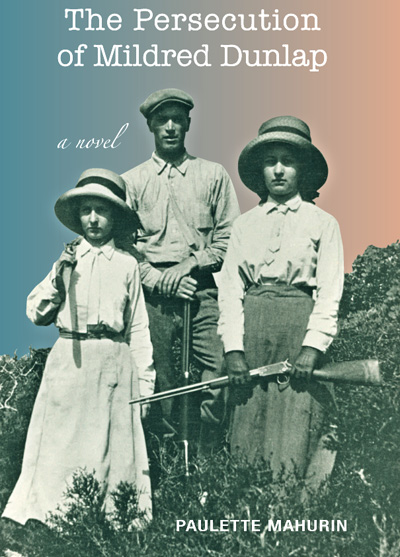 The historical novel is set in 1895 in a small Nevada mining town and tells the story of a lesbian couple and the impact they felt when news of Oscar Wilde's imprisonment in London reached them over the telegraph lines.

Wilde was sentenced to two years hard labor after it was revealed that he was having sex with another man. Mahurin returns to the theme of Wilde's imprisonment throughout the novel.

"It's a chronicle of hatred and prejudice with all its unintended and devastating consequences, and how love and friendship bring strength and healing," Mahurin noted. The story developed from a writing prompt in Norton's class where students take an old photograph and develop a mystery around it. Norton called Mahurin's first novel "surefooted and unflinching."

"Compassionate and confident, Mahurin allows Mildred's story to burn through on the page with all its inherent outrage and tenacious, abiding love," Norton wrote. "Here is a character we can champion — flawed, striving, surviving — and fully embrace in her awkward, beautiful navigation of a world that resists her in every way."

Mahurin has also received glowing reviews from other locals, including William Fox, Ph.D., Debbie Godfrey and Helen Allen and Lynne Doherty of the Lavender Livingroom Newsletter. The novel will also be featured in an upcoming article in Nurseweek, the nation's largest nursing industry magazine, Mahurin said.

Released in March, the novel has been selling at Made in Ojai and at the Best of VC Marketplace in Santa Paula. It is also available on Amazon.com in paperback and as a digital Kindle download.

All proceeds from the sale of the book will go to support the Ojai Art Center, Mahurin said.
"This is a deceptively simple, powerful book with an unusual plot about everyday people creating both evil and great good through their actions. It's about integrity vs. conformity and the need for tolerance of others' differences spun out realistically in a small Western town. The struggle to be allowed to live and let live as a discreet gay couple when social disapproval can destroy your world is one of fear, courage and love."
--Cathy Bautista, Amazon.com

"If you need to question your values, read this book! The author captures the intolerance and hypocrisy of a 1895 Nevada town, and its transcendence in time through tolerance and understanding. The angst and pain that two women feel daily, living 'the lie' of their lesbian relationship, and the prejudice they must endure, is unconscionable. I was moved to tears by their struggle in the face of the conflicted values that continue to dominate our "modern" society."
--William K. Fox, PhD, Professor of Zoology
A Reception Follows
~~~~~~~~~~~~~~
Suggested Donation: $5
Ojai Center for the Arts
113 South Montgomery Street
For more information about the Literary Branch, please call (805) 649-4000 or go to
www.ojaiartcenter.org/literary
Museum of Ventura County
100 East Main Street, Ventura, CA 93001                      
Saving the Island Fox
Hear Wildlife Biologist Describe How Recovery Program Works
Wildlife biologist Tim Coonan has led Channel Islands National Park's successful recovery program for the endangered island foxes since 1999. Hear his presentation "Saving the Island Fox" on Thursday, July 26 at 6:00 p.m. at the Museum of Ventura County. Admission to the lecture is $5 for the general public, free for members, and includes entry to all exhibit galleries until 8:00 p.m. To RSVP call 805-653-0323 x 7.
Threatened with extinction by non-native predators and diseases, the endangered island fox has for a number of years been the object of intense recovery methods such as captive breeding and reintroduction. Coonan details in his presentation just how and why fox populations on almost all the Channel Islands have now recovered to pre-decline levels.
Coonan has studied island foxes for 20 years, and in 2010 he co-authored a book on their decline and recovery. Coonan is also currently president of the board of trustees of the Ventura Hillsides Conservancy. Prior to his present work at Channel Islands National Park, he was at Death Valley National Park, where he studied bighorn sheep and desert pupfish.
The Museum of Ventura County is located at 100 East Main Street in downtown Ventura. Hours are 11 a.m. – 5 p.m. Tuesday through Sunday. Admission to the exhibitions is $4 adults, $3 seniors, $1 children 6-17, members and children under 6 are free. The first Sundays of every month are free general admission for the public. For more museum information go to www.venturamuseum.org or call 805-653-0323.
ARTIST OPPORTUNITIES
<![if !vml]>
<![endif]>
CALL FOR ENTRIES FOR ALL ARTISTS
The Santa Barbara County Arts Commission presents Figure Fragments: The Part as the Whole, an exhibition guest curated by Priscilla Bender-Shore. The group exhibition opens on September 6, 2012, 1st Thursday, and continues until January 18, 2013 at the Channing Peake Gallery in Santa Barbara, CA.
Figure Fragments will include the work of artists who investigate figurative elements. "It is no surprise that the figure, in some form, has reemerged as a challenging and viable motif, after a long hiatus of some 30+ years," said curator, Priscilla Bender-Shore.
The Arts Commission invites artists to submit work that encompasses the idea of figurative fragments, whether in the classical traditional sense or a contemporary treatment, utilizing all mediums. We encourage not just hands or feet but knees, thighs, hearts, along and/or with parts combined. Serious, witty, ironic or humorous treatments will all be considered. Tri-county artists are encouraged to apply as well as artists throughout California.
Send up to ten 300 dpi images on a disk, with a corresponding sheet of information, including contact information with: email address, web site address, titles, sizes of work, and dates. No disk will be returned.
Sappi Fine Paper North America Seeks Entries for Ideas That Matter Design Grant Program
Sappi Fine Paper North America has announced a call for entries for Ideas that Matter, an annual grant program that provides monetary support to produce the creative ideas of designers working for social good. Sappi established the Ideas that Matter program to recognize and support designers who donate their time and talent to create communications materials for a wide range of charitable activities.
Deadline: 07-20-2012
http://www.ucira.ucsb.edu/sappi-fine-paper-north-america-seeks-entries-for-ideas-that-matter-design-grant-program-2/

Ovation and Americans for the Arts Announces Launch of Grant Program for Innovative Arts-Focused Community Revitalization Projects
As part of its effort to recognize the role artists play in revitalizing their communities, Ovation television network has partnered with Americans for the Arts to launch a national grant program, innOVATION. Inspired by the community-revitalization effort documented in the network's recent original series Motor City Rising, the innOVATION Grant Program is designed to highlight similar stories of arts-focused, neighborhood-renewal initiatives in the United States and provide support to model projects.
Deadline: 07-31-2012
http://www.ucira.ucsb.edu/ovation-and-americans-for-the-arts-announces-launch-of-grant-program-for-innovative-arts-focused-community-revitalization-projects/

Cal Humanities Announces Guidelines for Community Stories Grants Program
A program of Cal Humanities, Community Stories (previously the California Story Fund) is a competitive grants program designed to support story-based public humanities projects that collect, preserve, interpret, and share the stories of California communities, past and present. Community Stories funds projects that focus on the collection and sharing of real stories of California's communities.
Deadline: 08-01-2012
http://www.ucira.ucsb.edu/cal-humanities-announces-guidelines-for-community-stories-grants-program/

Artist Call: From Dusk 'til Drawn: 24-Hour Drawing Rally
Register to draw! Join us at CAF and draw for any period of time throughout the 24 hours beginning on Friday, July 20 at 6pm. Free and open to all ages! Working artists will draw side-by-side with dabblers and future artists, providing a unique laboratory for sharing, creating, and participating in a community art experience. All drawings will be sold to the public and proceeds will be divided among the drawers and CAF. There will be a closing reception to celebrate the artists' efforts and show off the remaining artwork on Sunday, July 22, 4-6 pm.
Deadline: 07-06-2012
http://www.ucira.ucsb.edu/artist-call-from-dusk-%E2%80%98til-drawn-24-hour-drawing-rally/

City of Point Arena Public Art Project
The Arts Council of Mendocino county and the City of Point Arena invite artists to submit design proposals for Public art commission on Hwy 1. Visual artists are invited to submit design proposals for a Public Art commission for the City of Point Arena, CA by the deadline of July 23, 2012. A total of $12,000 - $15,000 (all-inclusive) is available. Up to three awards will be granted. Selected artwork will benefit from significant exposure on Highway 1.
Deadline: 07-23-2012
http://www.ucira.ucsb.edu/artist-call-city-of-point-arena-public-art-project/
Environmental Humanities Publishing Opportunity
Humanities for the Environment
In case you missed our first post about the new journal, Environmental Humanities, this is a reminder about a great publishing opportunity. The journal's first issue will be published this November, and submissions are currently being accepted at their website. Environmental Humanities will be open-access, made freely available online. This journal will focus on interdisciplinary research of the environment, bringing together the humanities with both the natural and social sciences.
http://www.ucira.ucsb.edu/ucira-artist-jesikah-maria-ross-discusses-the-restorerestory-project-at-uc-davis/
OTHER
____________________________________________________________________________________________________________________________________________________________________________

<![if !supportLineBreakNewLine]>
<![endif]>
Click to view this email in a browser